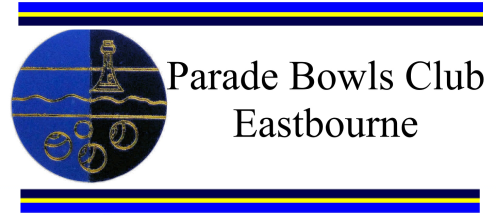 All the latest news from Parade will be displayed on this page.

*********************************************************************************************
Dear Members
Start of 2020 Bowls Season & General Meeting 11th April
There will be an extra General Meeting on the Saturday 11th April at 10:30 am. The greens will officially be opening following Saturday 18th April, weather permitting. This change in date is due to several club members going to Brighton races on the 18th April.
General Meeting – 11th April at 10:30 am.
Members are asked to attend this meeting. The Committee have several items of information to relay to the membership. Nita and Kay will be supplYing refreshments for those who attending.
James Bourne Wealth Management - Sponsorship
During the closed season the club was approached by a bowls sponsorship company, who had a Company who were interested in sponsoring an Eastbourne bowls club. After a meeting with James Bourne Wealth Management and members of the Committee, the club has been offered sponsorship.
On Saurday 11th April James Bourne will presenting the club with 6 new scoreboards and James would like to meet as many of the members as possible. James will also be sponsoring an Extreme Bowls event on Sunday 9th August. The Langham Hotel will continue to sponsor our shirts and pay for the Fixtures Book for 2020.
Subscriptions 2020
Members are reminded that their membership fee is due in full on 11th April. Any member who is unable to attend but wishes to continue could they please let Jim Frodsham or myself know as soon as possible. If we do not hear from you by the end of April, we will assume that you no longer wish to continue with your membership.
Isle of Wight Tour 2020
Roger and Nita will be available for any questions you may have regarding the tour.
In-House Competitions
Roger Denyer would like all entries as soon as possible. If you need a form please let Roger know either by email crazydenyers22@sky.com or telephone 764997.
Fixtures Book and Club Shirts
I will be handing out the Fixtures booklet on the 11th April, all fixtures have been uploaded onto the club website. Peter Hensman will be available to buy club shirts.
I look forward to seeing you all on the 11th April and wish everyone an excellent 2020 season.
Best wishes
Gill Pearson


© Copyright The Parade Bowls Club 2020