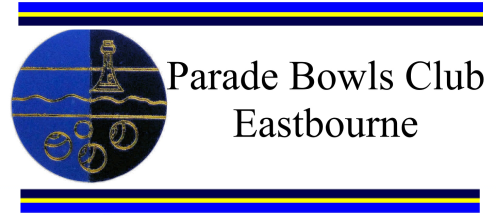 Members are advised that we are now in process to get our club COVID ready, for a re opening of the greens under strict guidelines for Sat 6th June 2020. Rinks will have to be prebooked only.. Full details of booking and play are now on the "Rink Booking Diary" page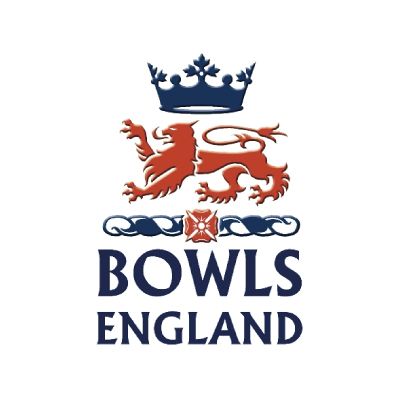 BOWLS ENGLAND SETS OUT PLANS FOR 2020 SEASON IN RESPONSE TO CORONAVIRUS OUTBREAK
Bowls England has announced the cancellation of all its domestic events ahead of the 2020 lawn bowls season in response to the latest Government advice and growing concerns from bowlers about how the Coronavirus (COVID-19) outbreak will impact lawn bowls.
The decision, which was reached at an Emergency Meeting of Board members and key staff, held on Tuesday 17th March, covers all National Championships, National Competitions and other domestic events. Discussions are ongoing with the British Isles Bowls Council and British Isles Women's Bowls Council with regard to British Isles events this year.
Bowls England will be providing support and advice to clubs and county associations over the coming weeks to ensure the future of the sport – including plans for a proposed 'Festival of Bowls' later in the season.
Tony Allcock OBE, Bowls England Chief Executive, said: "Every organisation is currently coming to terms with a global situation that is unprecedented, to which Bowls England is sadly not immune. The National Finals are the conclusion of a long process that starts each year in May, therefore it is not possible for the qualification process to be completed in time throughout our 35 county associations.
"However, bowlers are known to be resilient and have proven in the past that they join together and support each other in the time of need. Now, more than ever, is the time for us all to work together to ensure that our clubs and bowling greens are available when it is deemed safe to resume our much-loved sport. So we would urge our members to commit to their clubs, keep an eye out for their fellow members who may feel isolated and be ready to get back on the greens when Government guidance allows.
"Finally, I wish to thank my staff team for their support at this time in managing this ever-changing situation. We have been inundated with enquiries from our clubs and county associations, and we will ensure that each and every enquiry is responded to in the coming days. However, our priority in the next two days will be ensuring that our staff are able to work from home effectively from next Monday"
The Board agreed that one of the most important areas of work for Bowls England over the coming weeks will be club support. Bowls England plans to provide advice and support on subjects including:
a.

Coronavirus Guidance
b.

Minimum amount of Greens Maintenance required so greens are playable when we resume bowling
c.

Funding (including Club Loans and encouraging bowlers to support their clubs financially by continuing to pay their annual subscriptions – so clubs will still be there for them when we resume bowling)
d.

Recruitment
e.

Looking after each other (including encouraging members to keep an eye out for each other, especially fellow bowlers who may live on their own)
f.

Staying Fit (including producing a 'Bowlers' Workout' in order to keep members active during isolation or working from home)
Other key decisions taken by the Board were:
1.

Bowls England office to close with effect from Friday 20th March and all staff (including Coach Bowls employees) to work from home with effect from Monday 23rd March – support for Clubs and County Associations will continue as normal.
2.

Work on the new Bowls England Head Office is put 'on hold' until further notice
3.

In support of Clubs at this difficult time, Bowls England will refund the Affiliation Fees paid for 2020 by each playing member. Bowls England will arrange refunds to the county associations, who are mandated to ensure that all monies are then paid to their Member Clubs.
4.

Board to meet regularly via Skype/Conference Call to monitor the ever-changing situation, review the impact on bowls and plan accordingly - regular updates will be issued.
Welcome to the website of Eastbourne Parade Bowls Club.
We are a progressive bowling club with a membership of progressing ages and abilities that prides itself on its informal approach to encouraging an atmosphere of friendship and comradeship whilst maintaining the traditional etiquette of bowling for the full enjoyment of the sport.
Our membership consists of lady and gentlemen players progressing from the novice stage to those more accomplished bowlers with a pedigree of experience, from the young to the more mature, all who enjoy a game in pleasant attractive surroundings on the coastline of our seaside town.
We are also affiliated to the appropriate bowling federations and have teams in the respective ladies and men's local leagues.
The club's 12 rinks receive regular ground maintenance and we continue to make the necessary improvements to make it one of the most enjoyable playing surfaces to bowl on. This success has seen Parade Bowls Club and rinks attract a number of Ladies County matches being played here.
Throughout the season, our bowling rinks are open daily to the public for the occasional and new players who prefer to play and pay a competitively priced green fee. ( availability may be subject to pre booked tour matches) We have the necessary bowls equipment to hire for a small fee, and we also have the facilities to provide you with a cup of tea or coffee. The club house boast a small but comfortable licensed bar and lounge area where you can relax in pleasant surroundings and offers a selection of alcoholic beverages which are favourably priced in comparison with many local hostelries.
The season sees many touring sides booking matches with us, with many returning visits from the previous seasons. We like to welcome back old acquaintances from previous years, but also welcome the opportunities to host new visitors. If your club is interested in booking a match, or as an individual you wish to come along for a game with friends and family, you can find all the required details on our contacts page. We look forward to hearing from you and welcoming you to one of the most up and coming and attractive bowling greens in Eastbourne.
© Copyright The Parade Bowls Club 2020