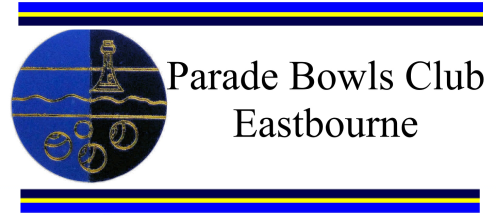 Mens Town League 2021
Reserve dates to be advised by the League Secretary at the end of the season and are only to be used if adverse weather conditions force the game to be abandoned and for NO other reason.
Men's Town League - Triples Division 2- 2021
Tues 22nd June Parade v St Johns
Thurs 24th June Parade Resting
Tues 29th June Eastbourne D v Parade
Thurs 1st July Parade v Royal Sovereign
Tues 6th July Gildredge Park D v Parade
Thur 8th July Parade v Eastbourne C
Tues 20th July Parade v Hampden Park B
Thur 22nd July St Johns v Parade
Tues 27th July Parade Resting
Thur 29th July Parade v EastbourneD
Tues 3rd August Royal Sovereign v Parade

Thurs 5th August Parade v Gildredge Park D

Tue 10th August Eastbourne C v Parade
Thur 12th August Hampden Park B v Parade
Please note. For this season only, matches will be 2 wood triples due to darker evenings in August.

© Copyright The Parade Bowls Club 2021